Dimming and color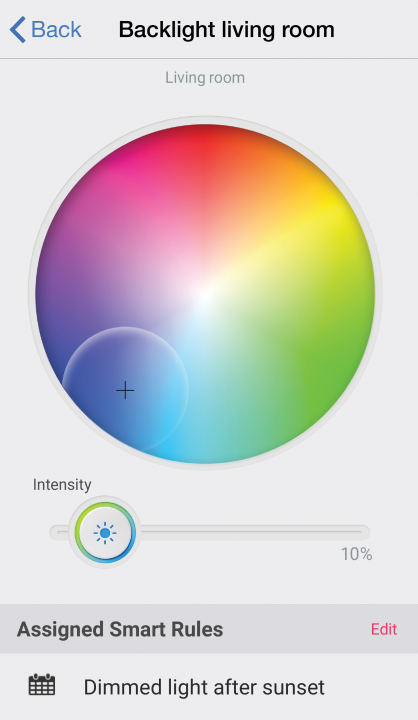 Thanks to scenes, you will not need to adjust lights manually each time.
Fewer switches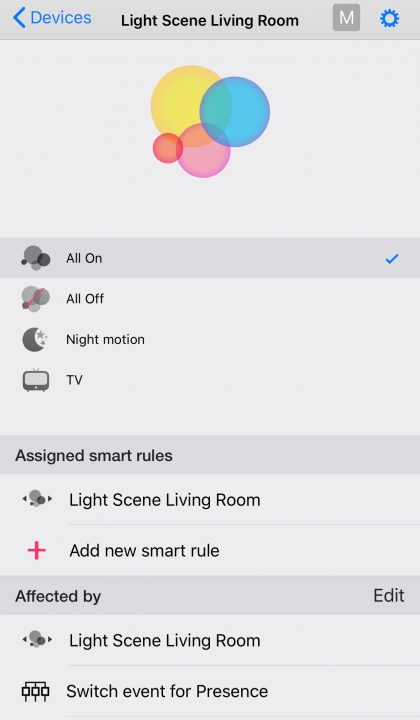 A single light switch is enough to ensure the atmosphere is just right.
Any light switch design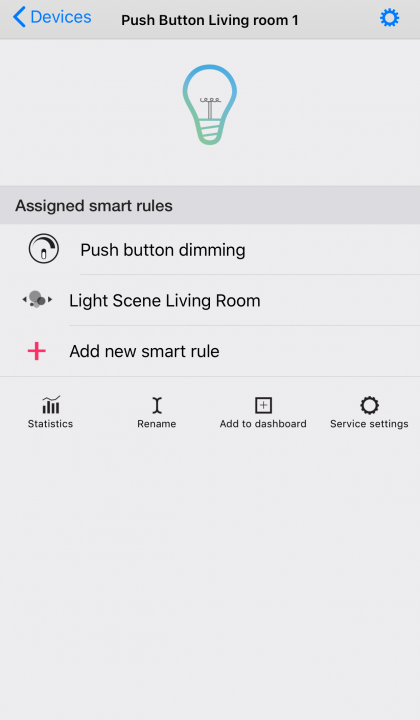 System is compatible with light switches from any manufacturer.
Presence simulation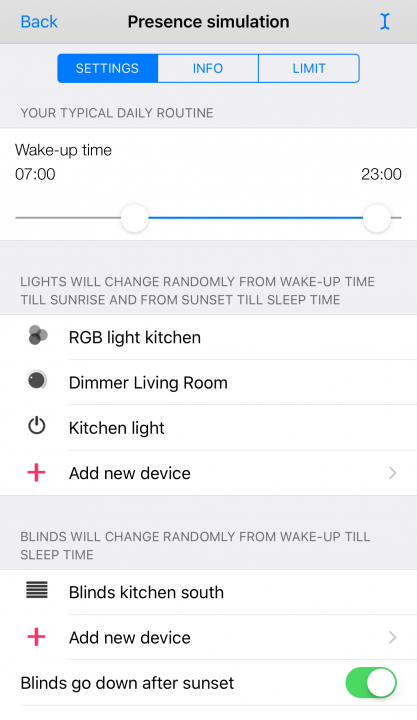 Lights can be set to go on and off randomly when there is nobody at area.