It features integration of encoder DC motors for precise angle control, ability to change speed of the blind movement and motor load protection.
Features
14 outputs for DC motors
14 encoder inputs compatible with encoder motors from Somfy and Orshade
Output PWM frequency 20kHz
Overvoltage protection 30V
Idle current approximately 50mA
Motor current 2A continuous ( 2.2A peak)
Motor/module voltage 12-24V +/-10%
Current limit adjustment between 0…2A
Operating frequency 25kHz
Operating temperature -20..+70 C
Shading category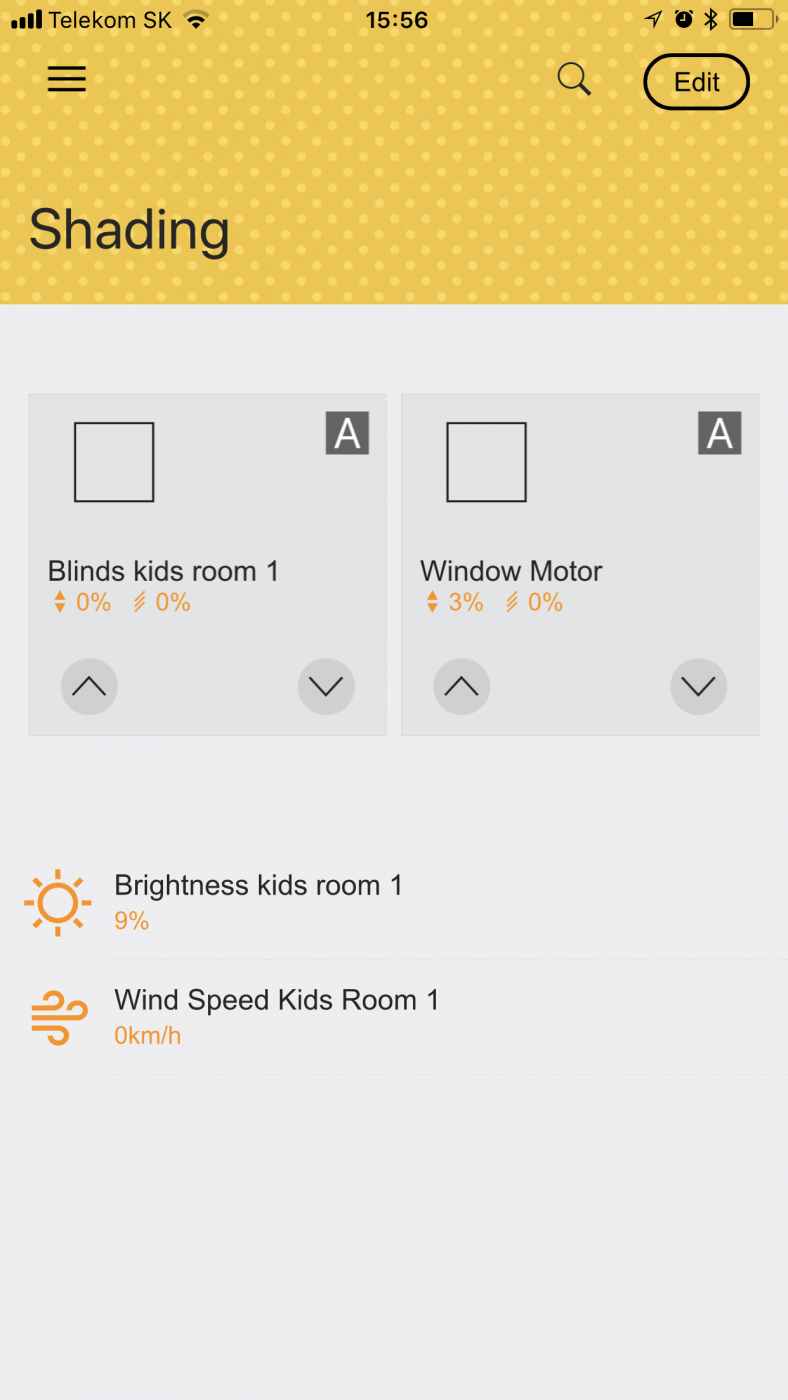 Category lets you easily organize multiple blind
Wind protection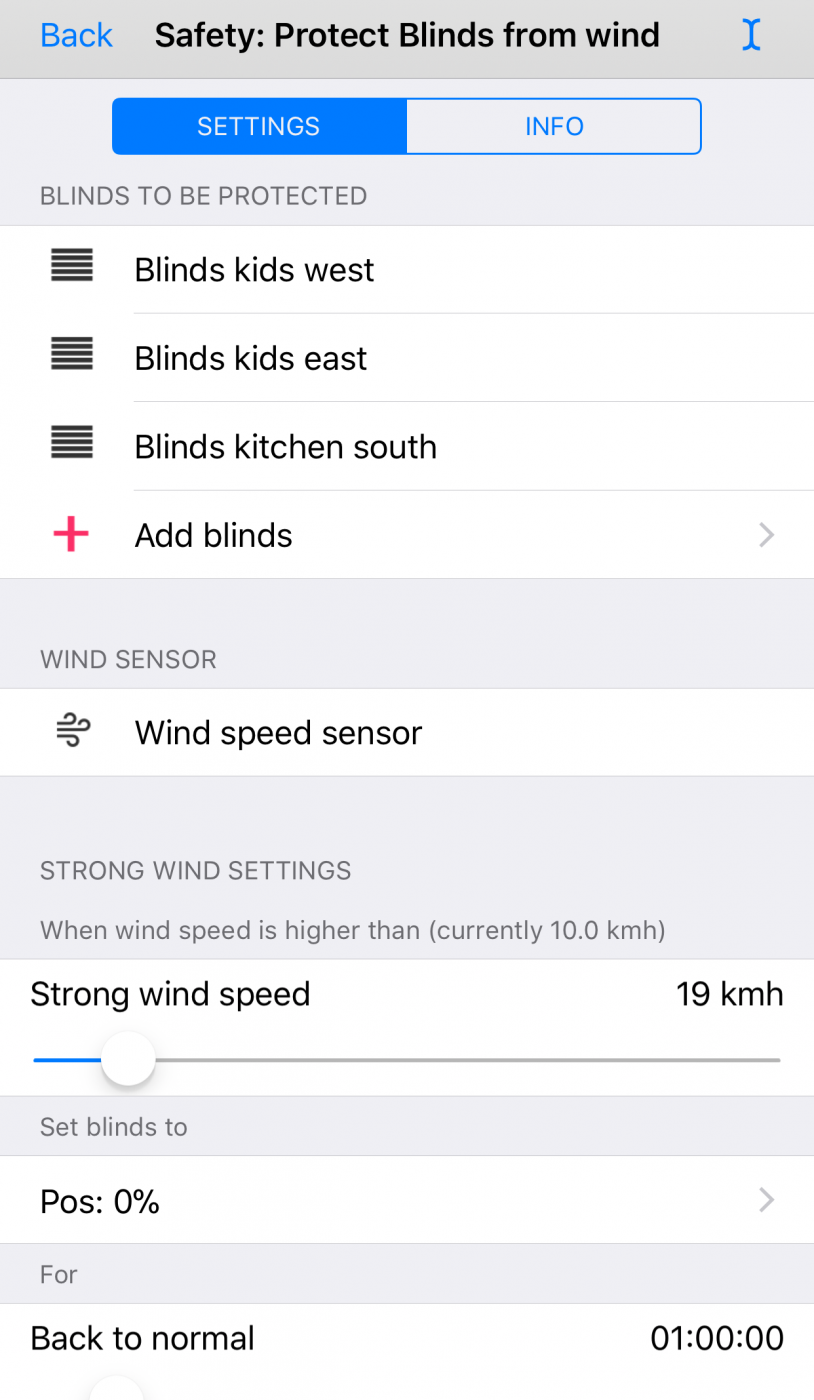 Blinds change their angle or move up completely
when there is strong wind
Sun tracking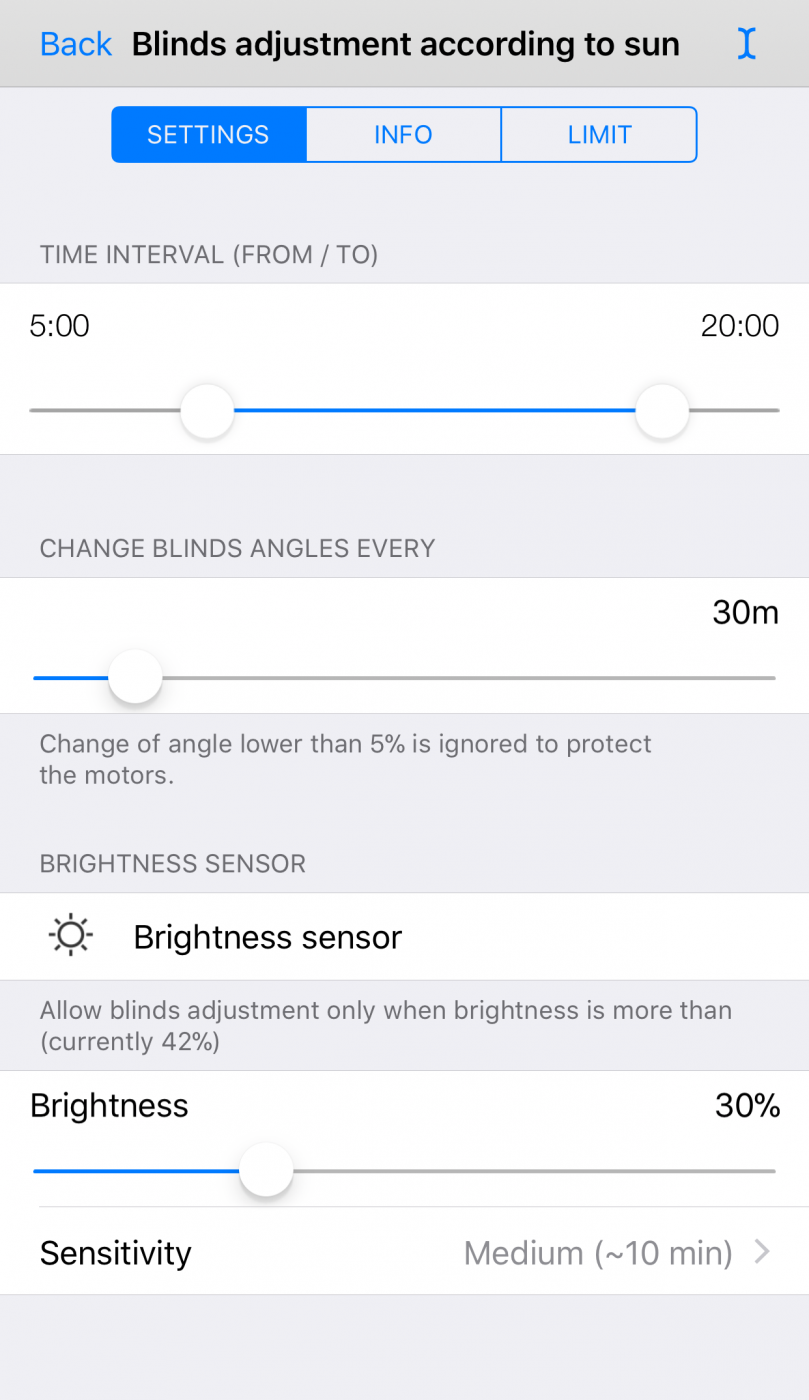 System tracks position of the sun in the sky and it
may adjust the angle for blinds.
Maximum brightness but no direct sun rays.
Heating / cooling mode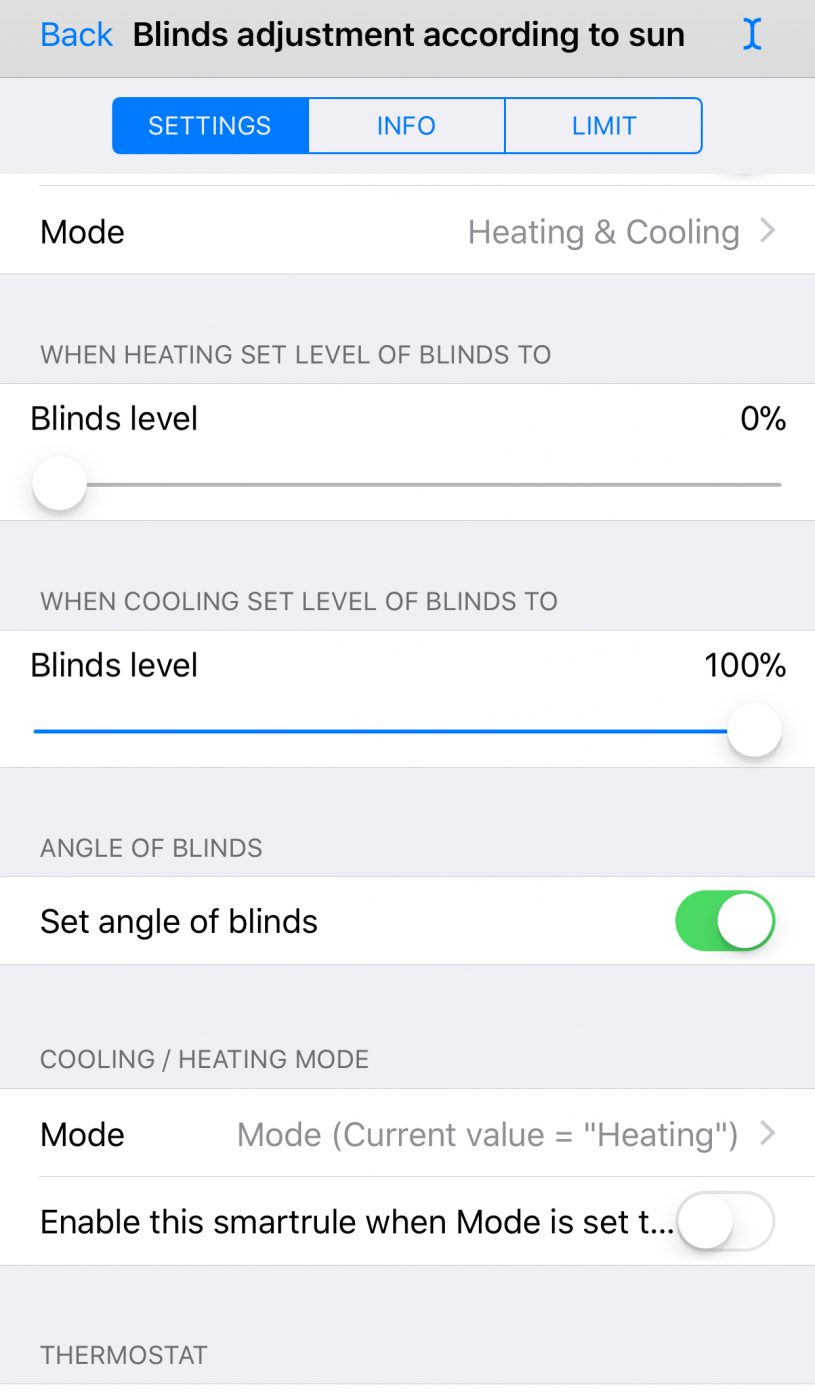 Blinds can help the heating or cooling system to
reach required temperature with maximum efficiency.
Blind groups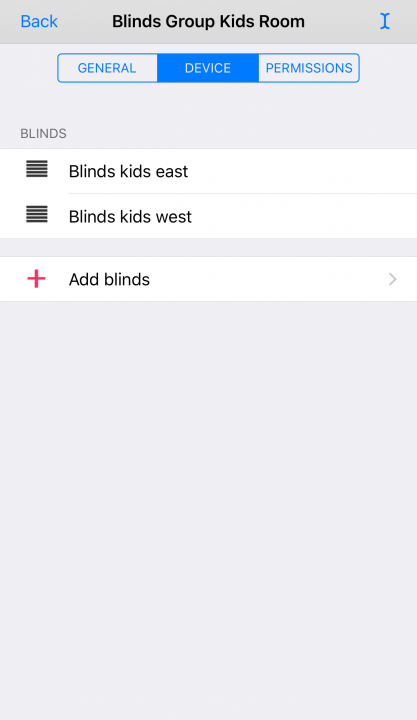 Category lets you easily organize multipl blinds